Pictures from 1a classroom from superhero day! Peri is one of the Incredibles. And Casey is a Cowboy!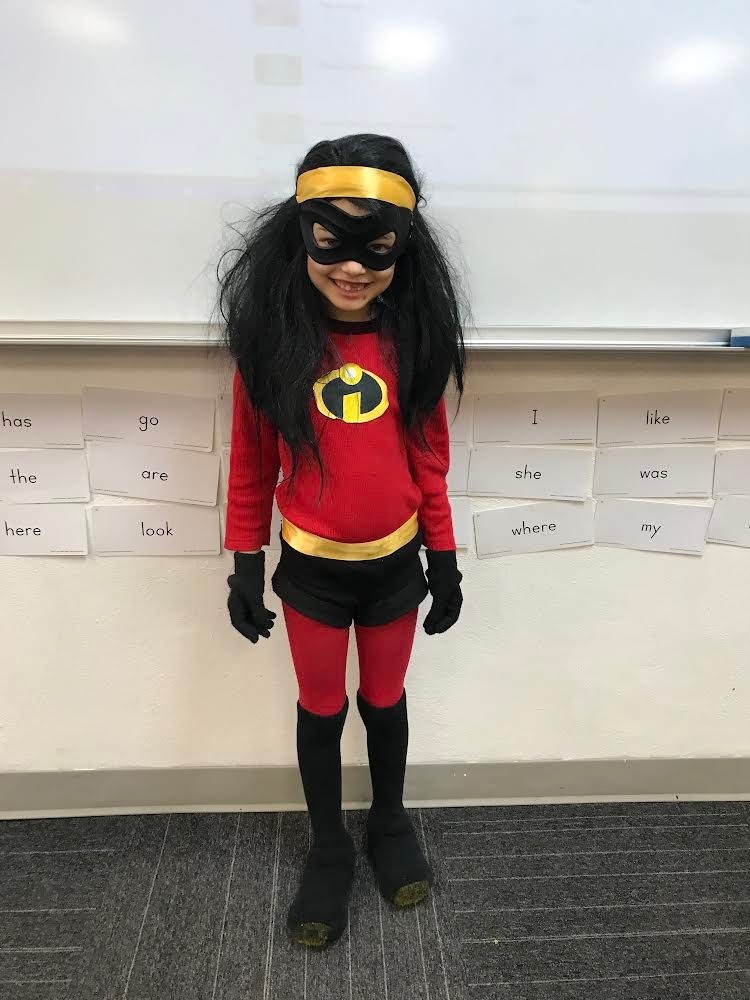 Here are your PBIS Golden Buffalo winners from last week! Way to be Golden!! Keep up the great work!!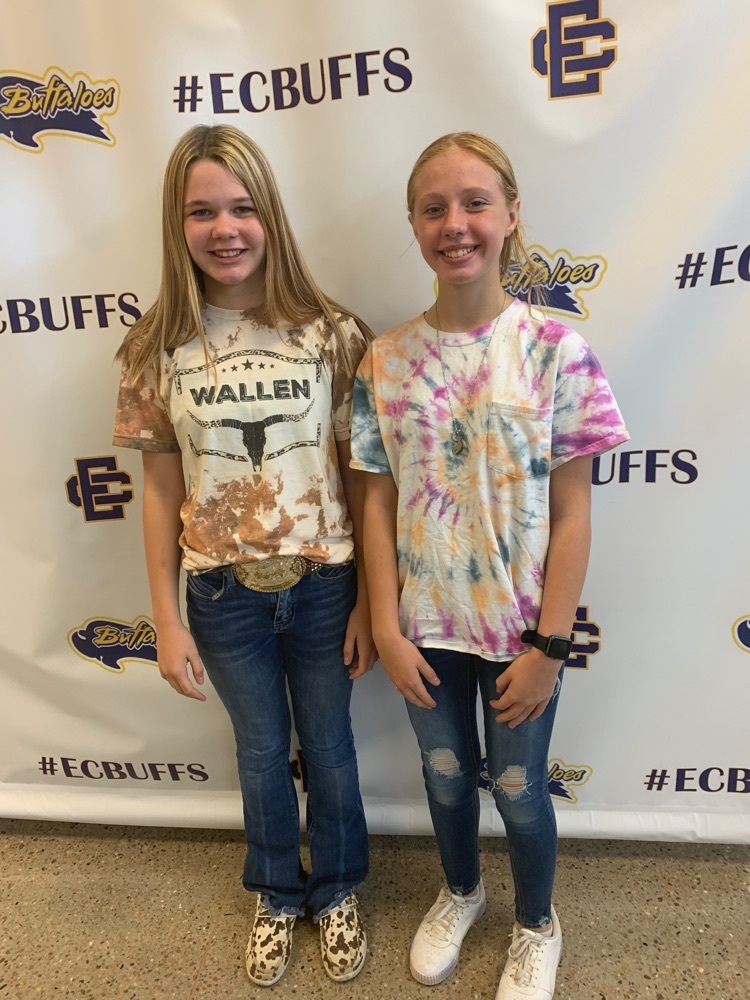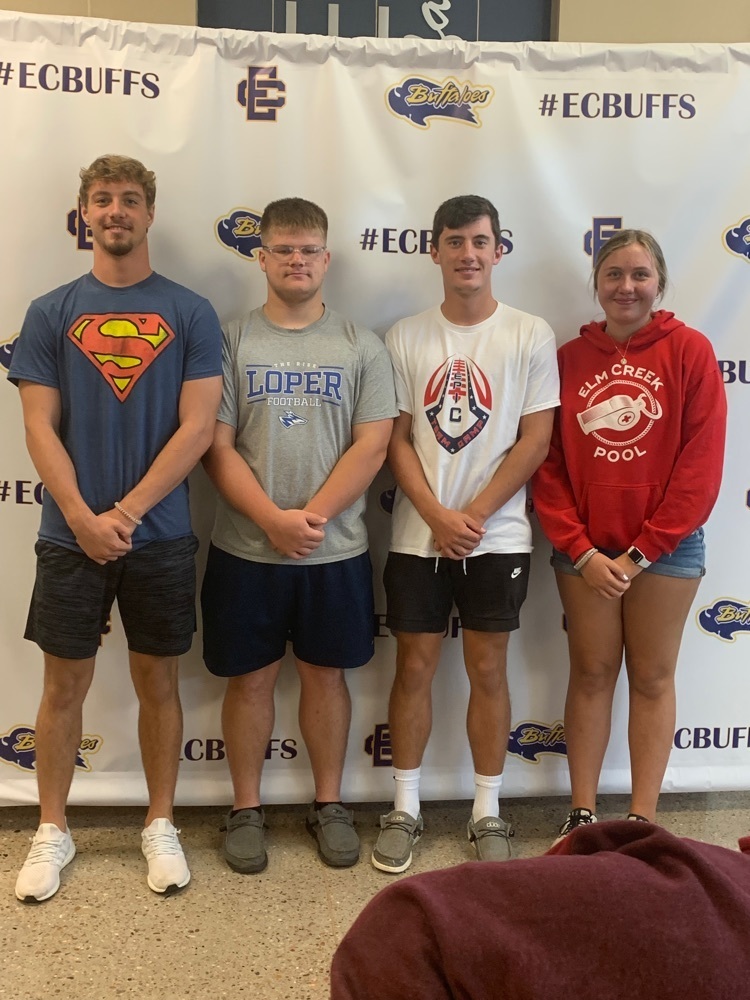 I sent stuff out about homecoming last week, but I did not talk about the dance at all. So here it is. Homecoming Dance: Date: Saturday, September 17, 2022 Time: 8:00 PM - 11:00 PM Place: Elm Creek High School Parking Lot Who can come: 9-12th grade students - No Junior High Students will be allowed. Non-students not older then 19 years old can also come as a date to one of our students with an out of town date form. Out of town dates: Students must have an out of town date form filled out and turned in by Friday September 16th at noon. These forms are in the office.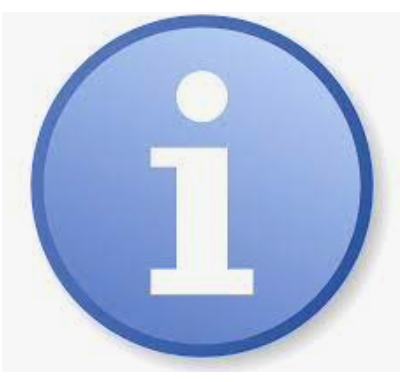 Mrs. Tool's Kindergarten Superheroes.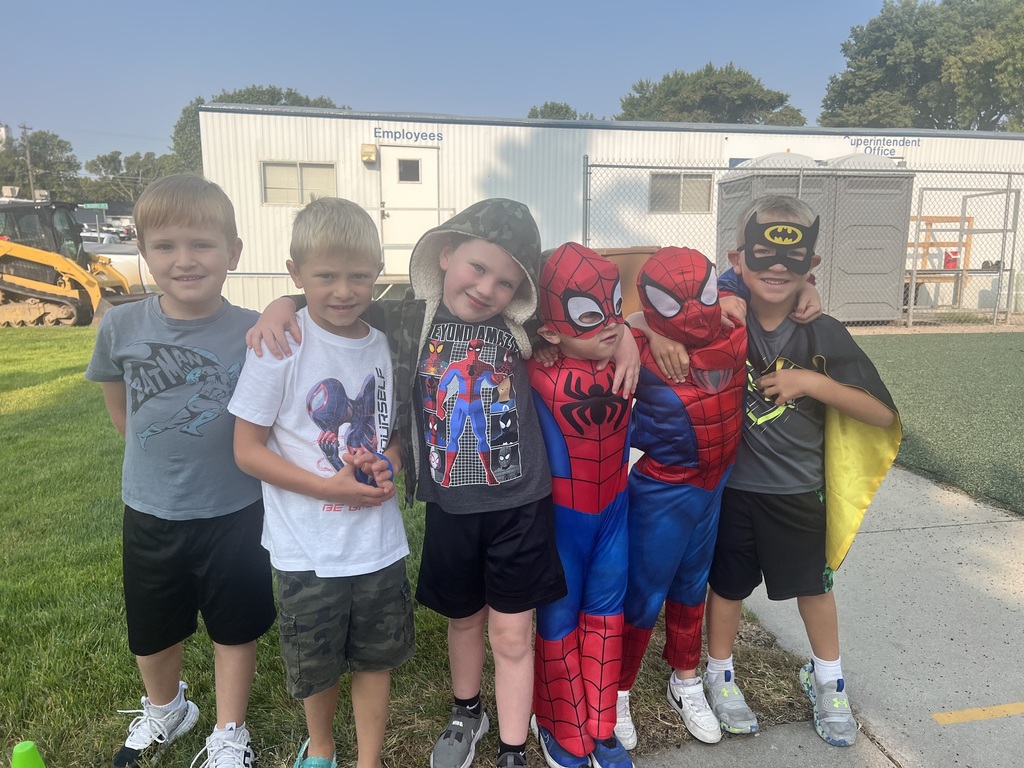 More hallway decorating pics!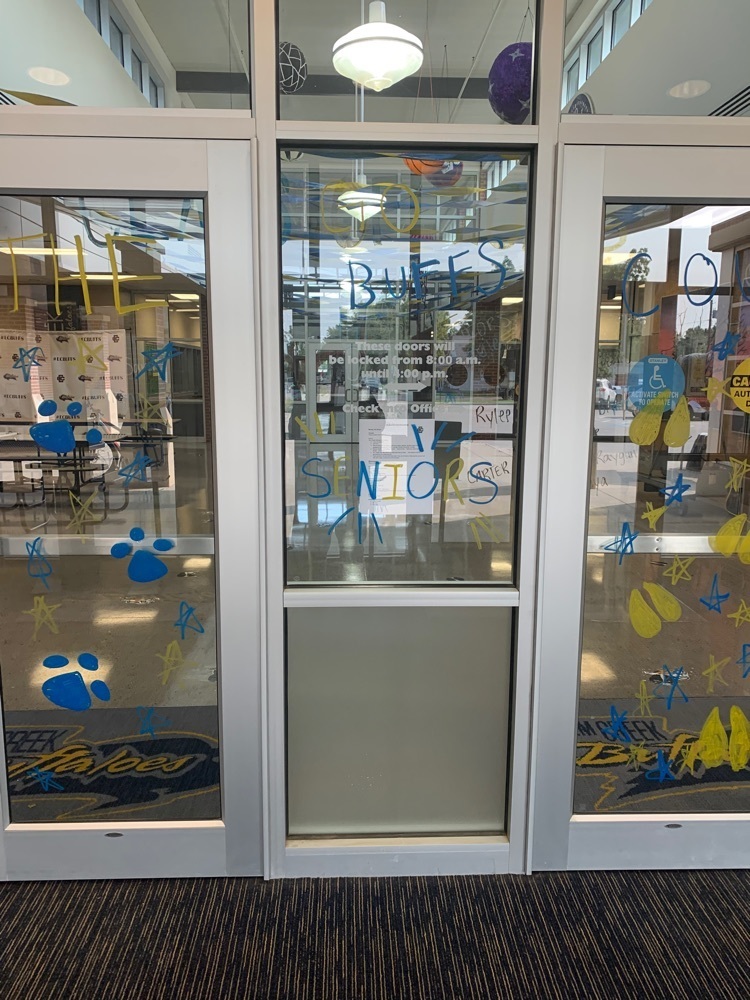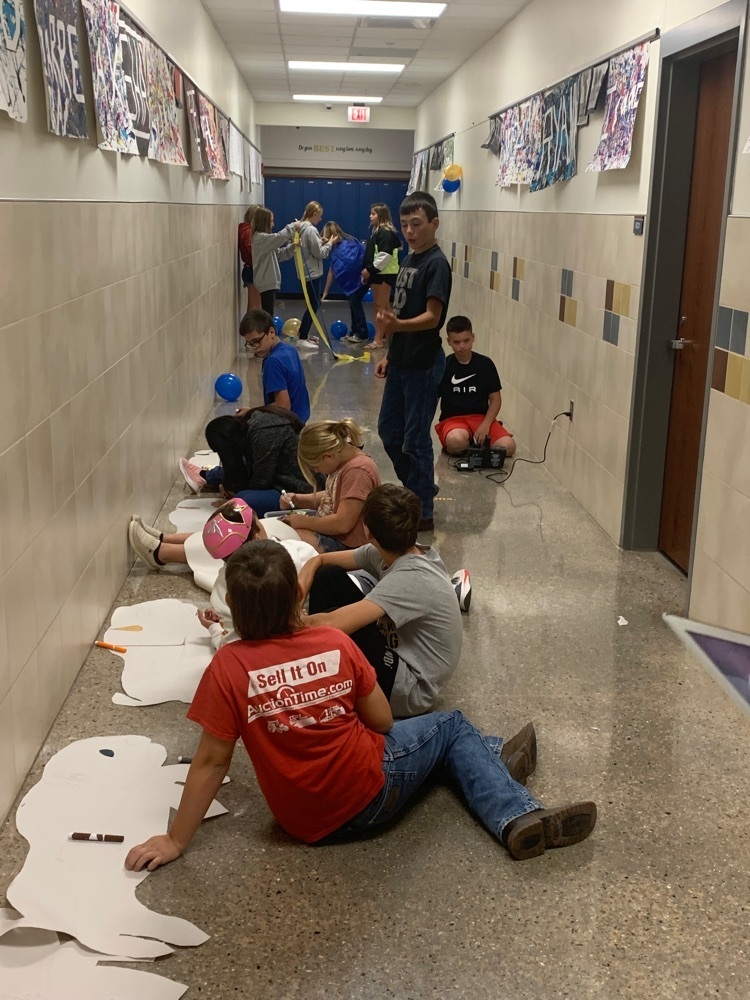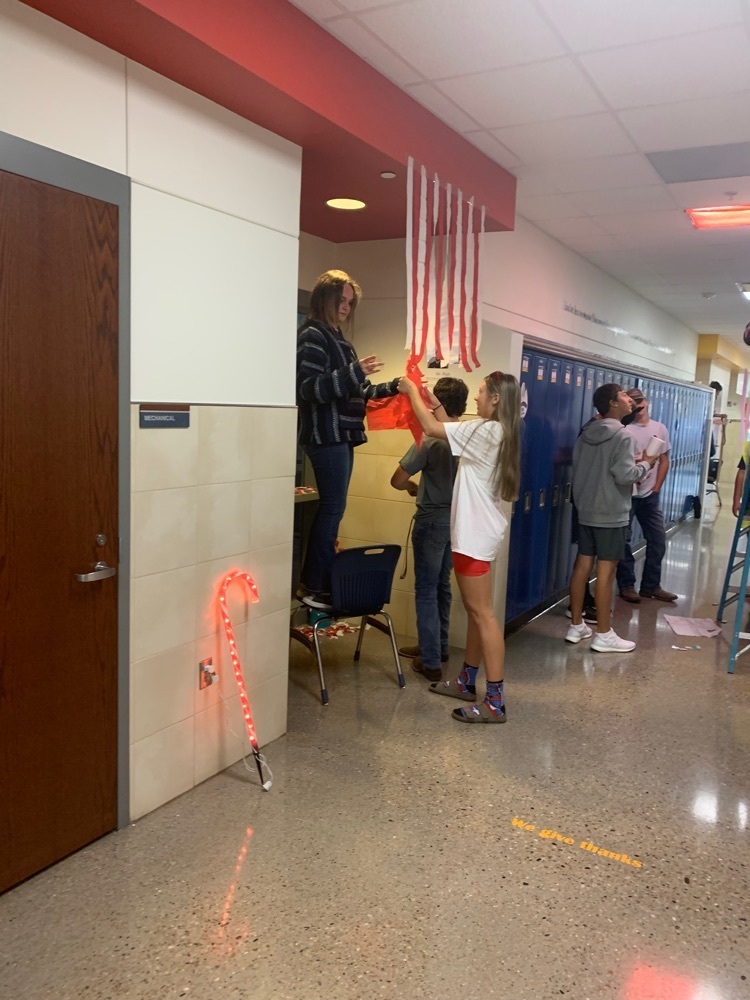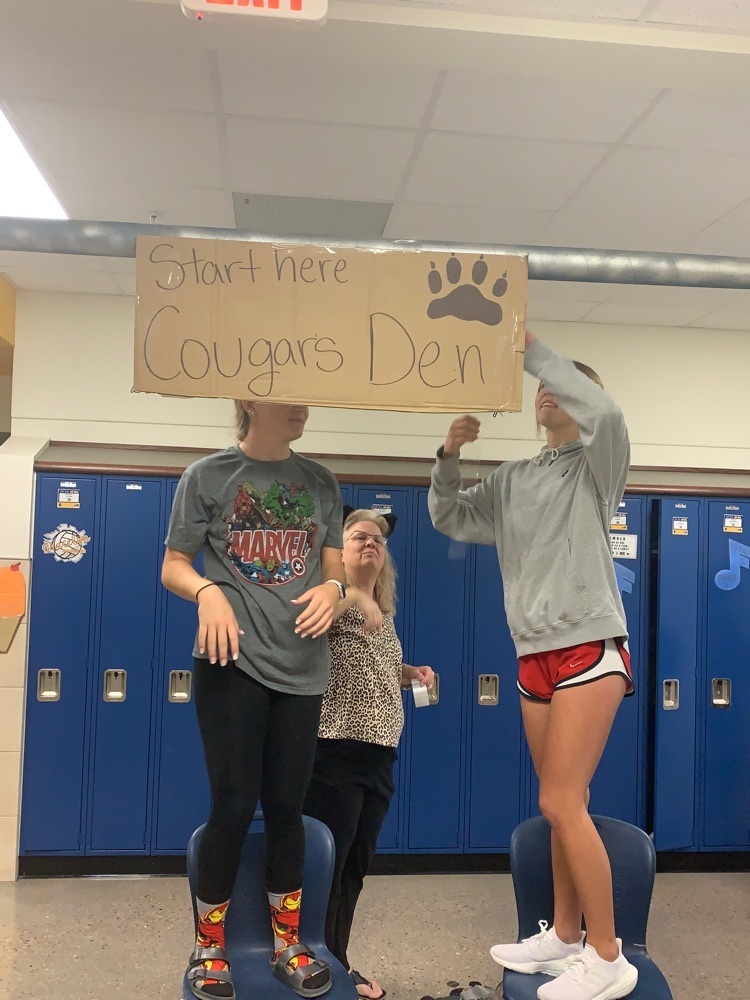 Todays Homecoming activity was hallway decorating and man did the kids do a great job!! What a fun week this will be!!! Go Buffs!!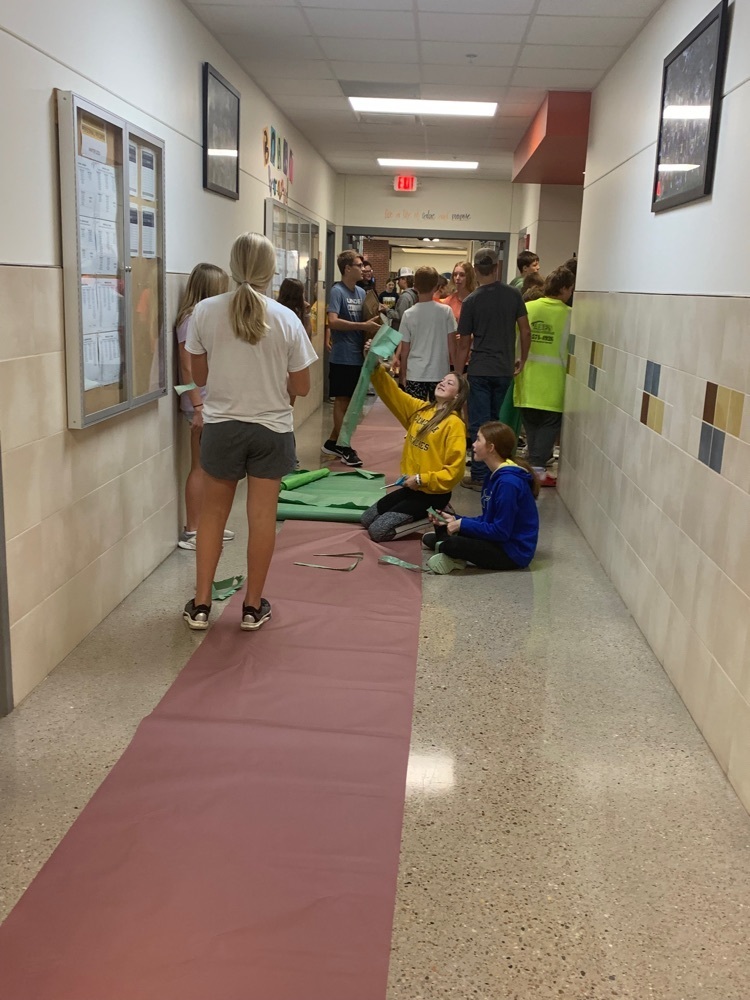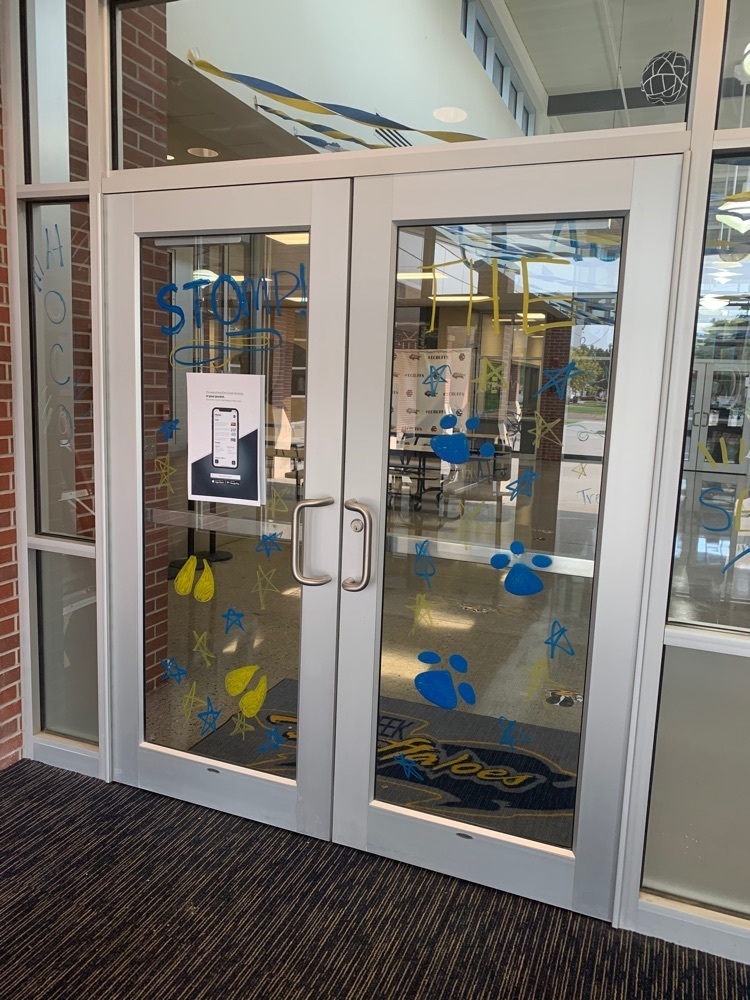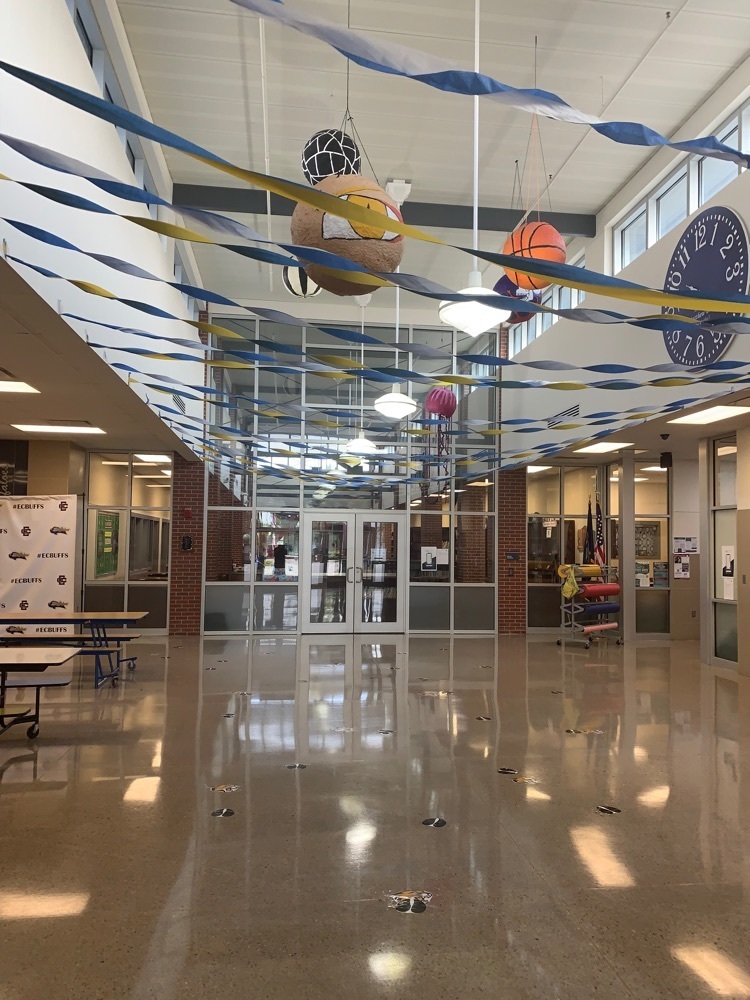 Math man, science woman, reading woman, and super dog!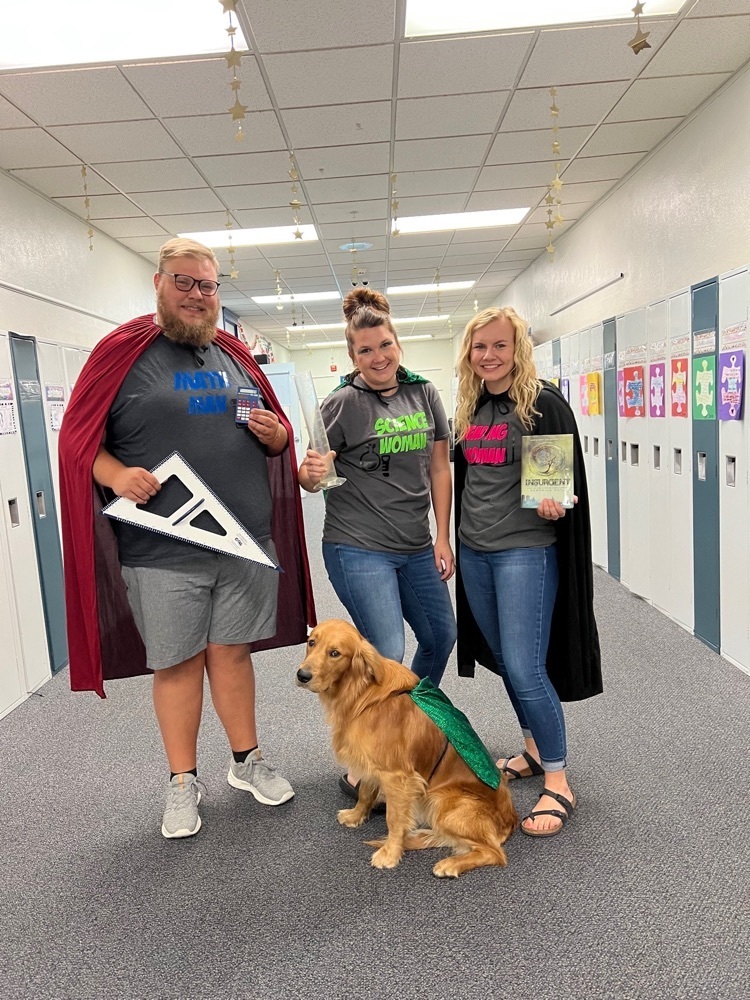 Scholastic Book Fair is Here! Come check out the book fair selection this week, September 14 - 16, while it is here! The fair is open for only three days this time so don't miss out!. You can shop Wednesday after school and throughout the Parent-Teacher conferences, and Thursday and Friday after school until 4:00. Please note that Scholastic is requiring us to charge sales tax starting this year; so something to plan ahead for! See you at the fair this week!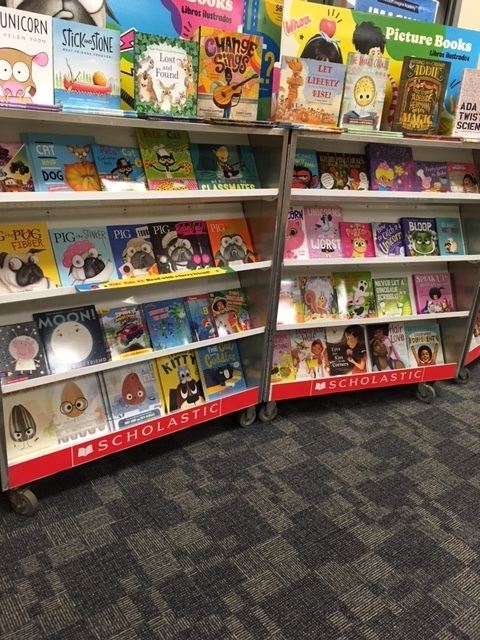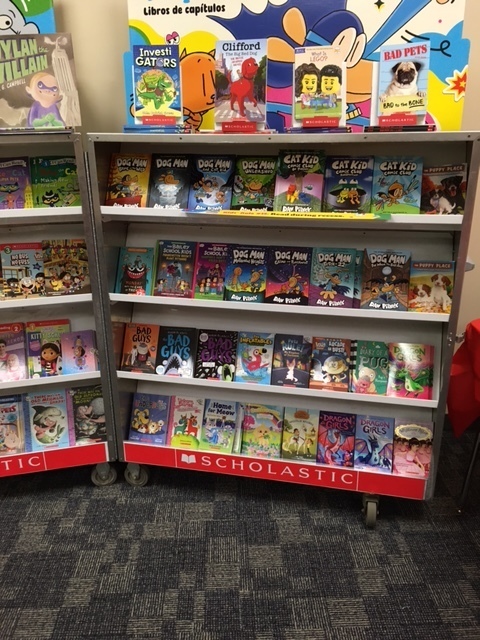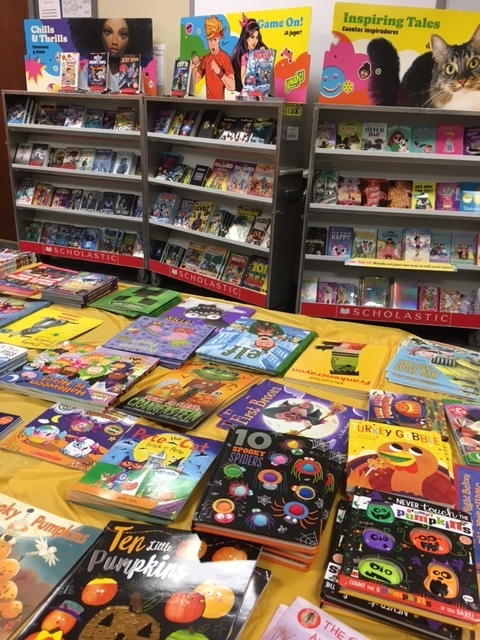 Cross Country has a great day in Alma!! Girls Champion in HS & JH with a record by Cicely!!! Can't wait to see what these kids do as we get closer to districts!! Congrats to all! Go Buffs!! Olivia-12th Kendal- 9th Teagan- 1st Ashley- 15th Ayva- 11th Cicely- 1st — new school record for Alma course (23:29) Girls varsity team- runner up Girls JH team- champions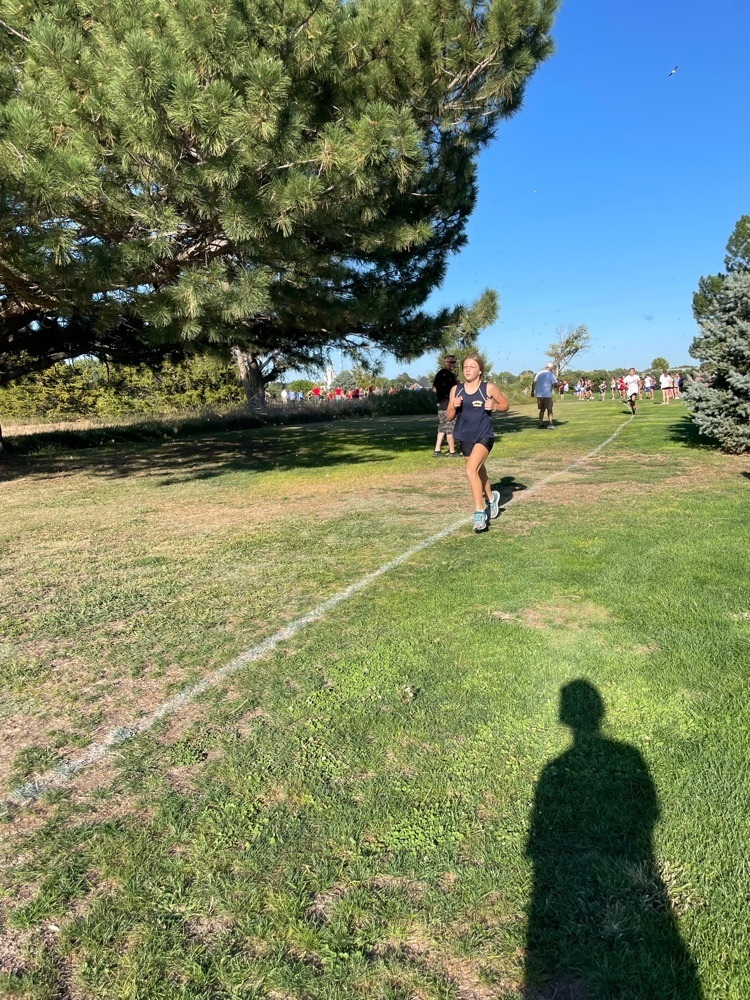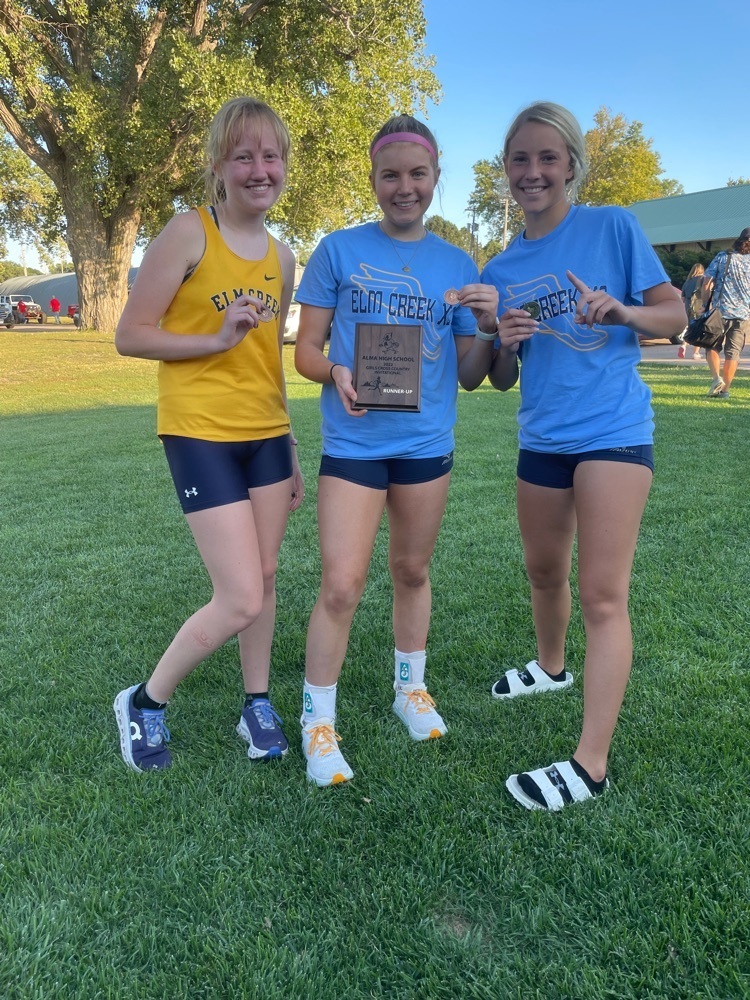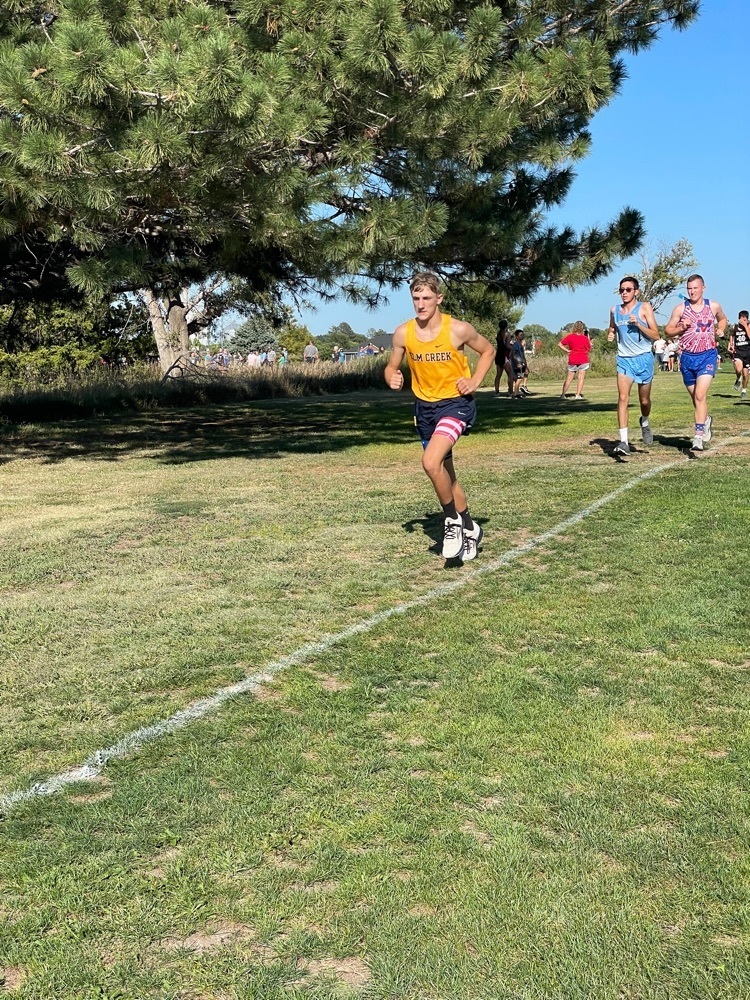 No student council meeting tomorrow it will be at 730 am on Thursday.

Don't forget we kick off homecoming week tomorrow. Tomorrow is superhero day so come dressed as a superhero. Parents also remember Friday we have the Pep Rally downtown at 2:15 PM. School will be dismissed at normal time on Friday. GO BUFFS!!!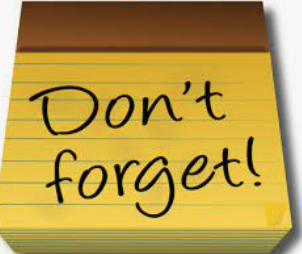 The score remains 6-0 with the Buffaloes over Amherst after 3 quarters. Keep it up one more quarter!!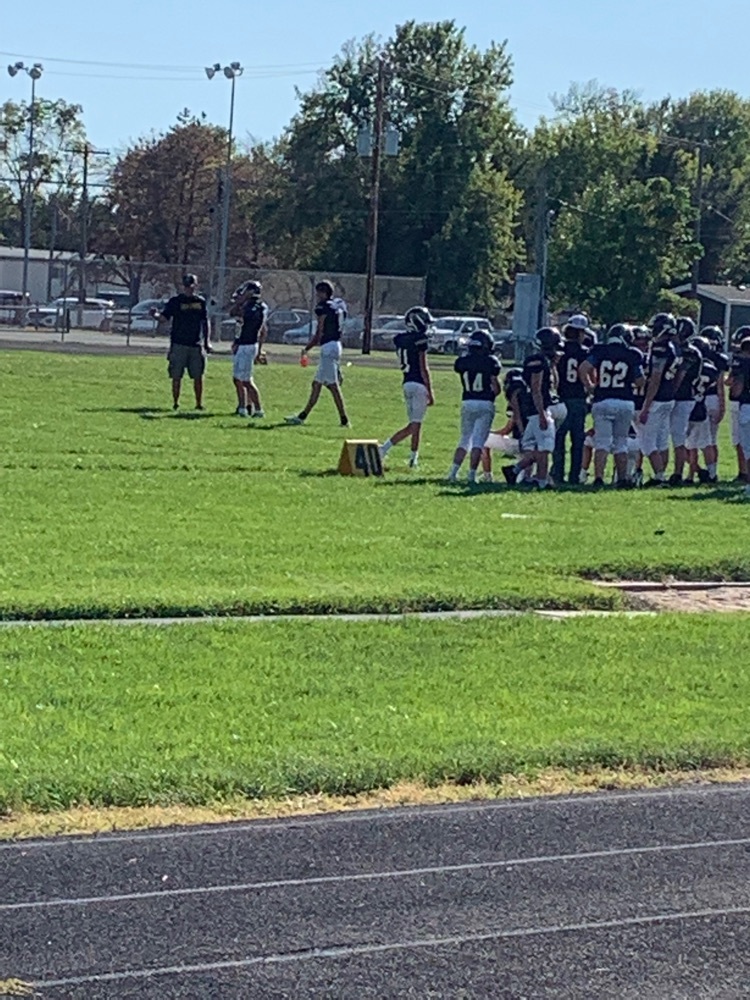 The JH Buffs lead Amherst 6-0 at the half! Keep it up boys!!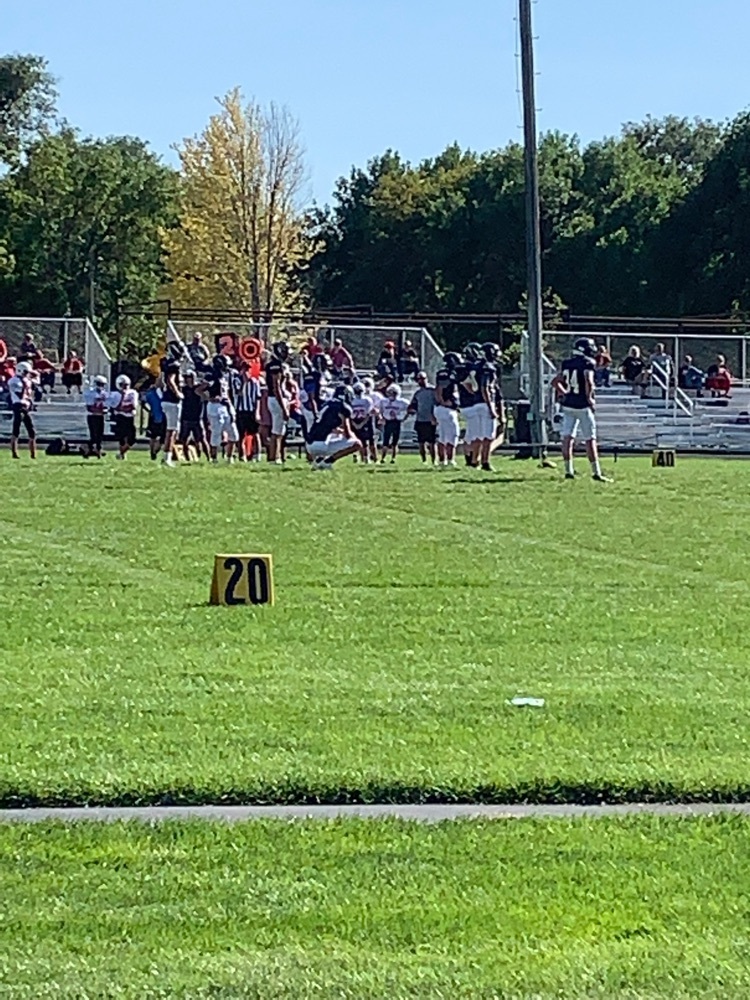 The JH Buffs lead over Amherst after the first quarter 6-0. Keep it up boys!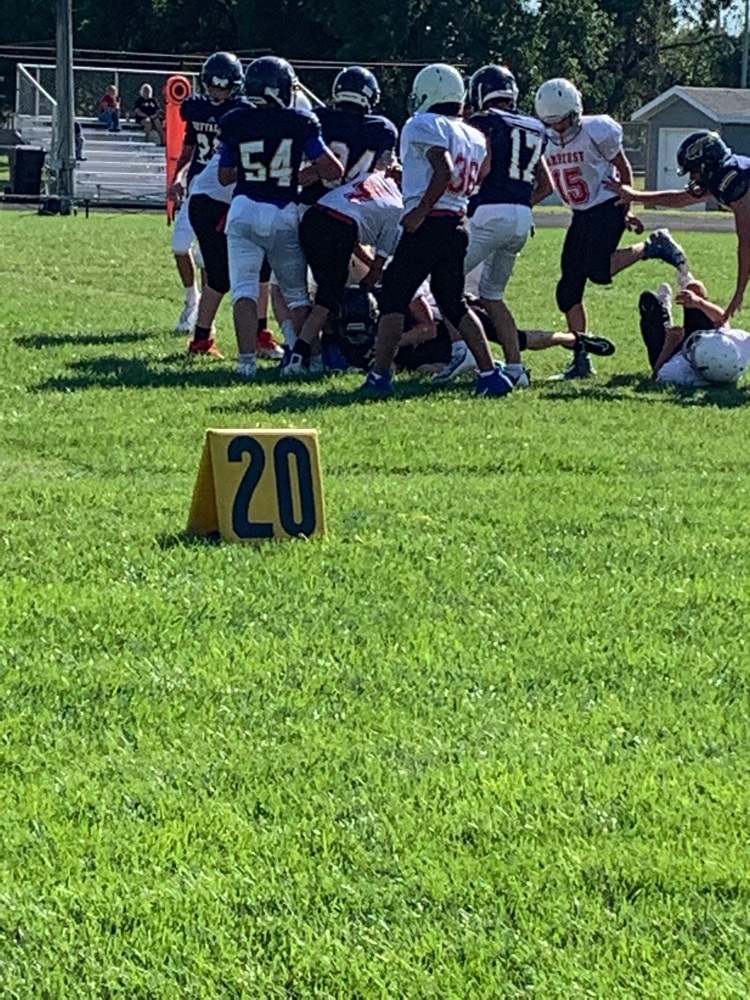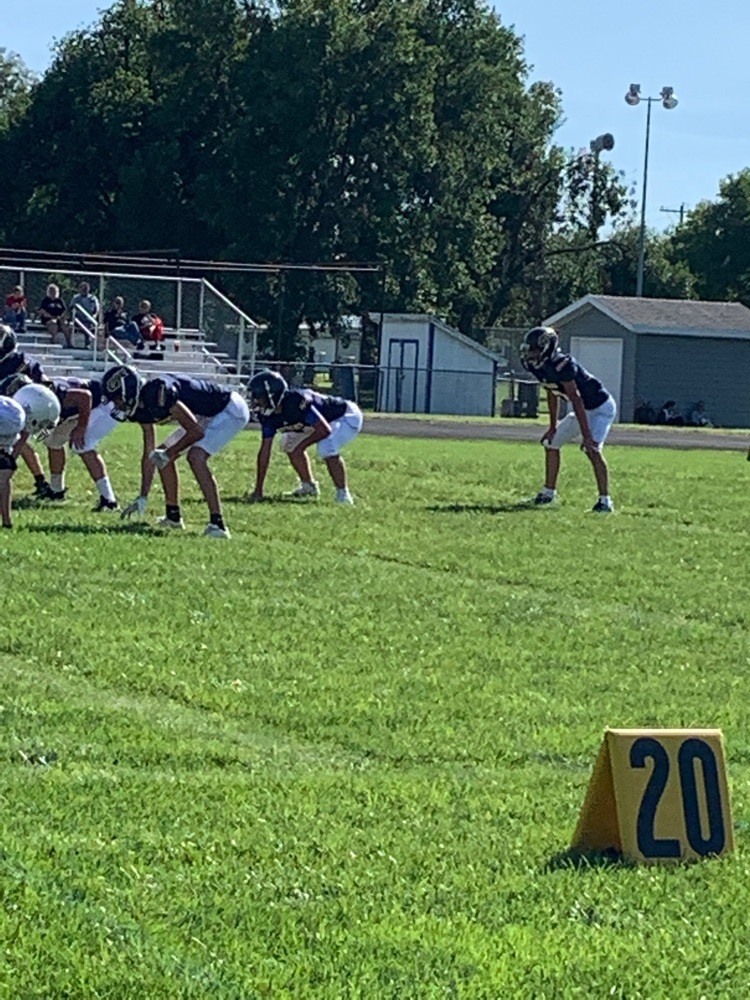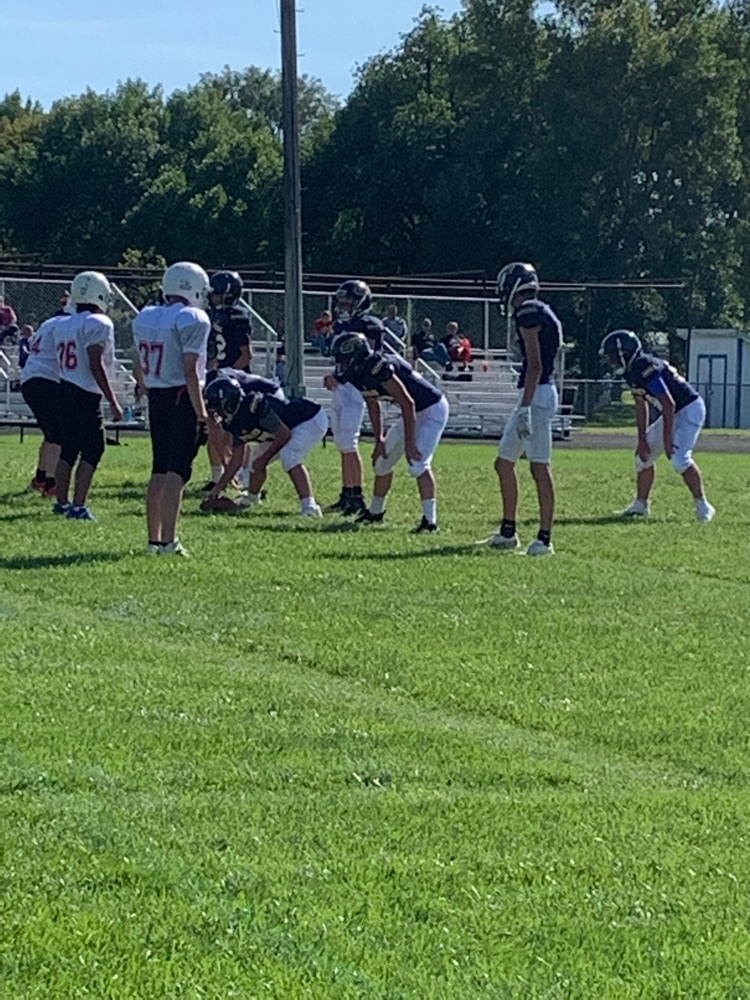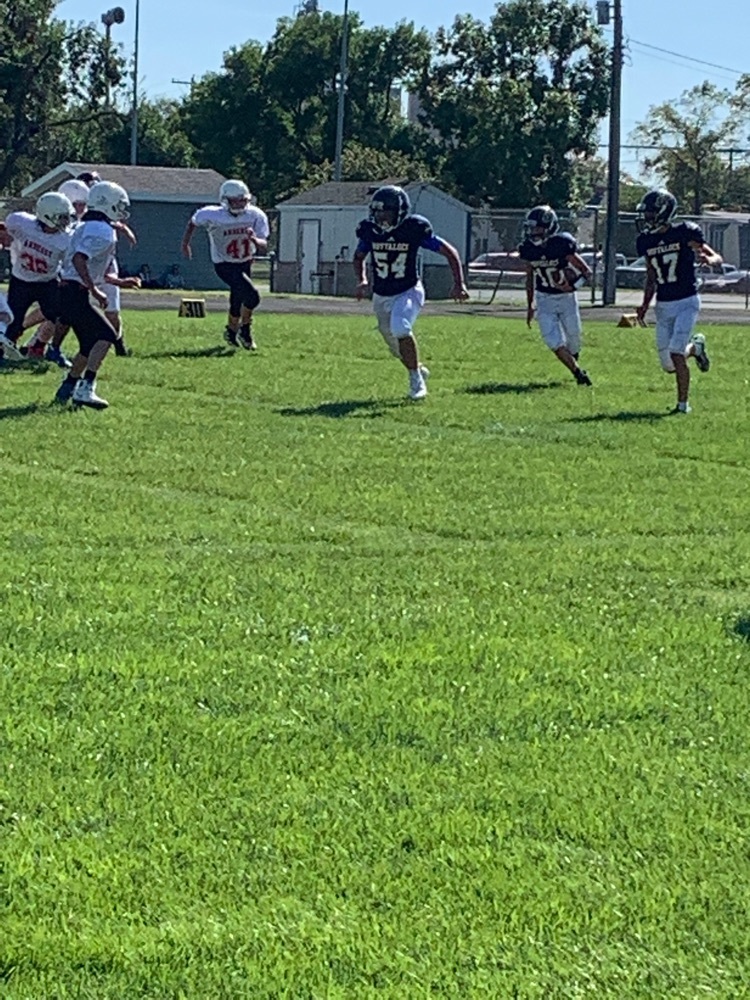 Both the JH volleyball and football will be live on STRIV. Also the reserve volleyball game will be live on STRIV. Go BUFFS!!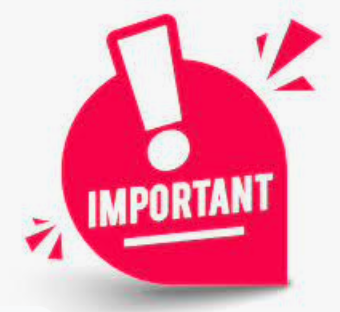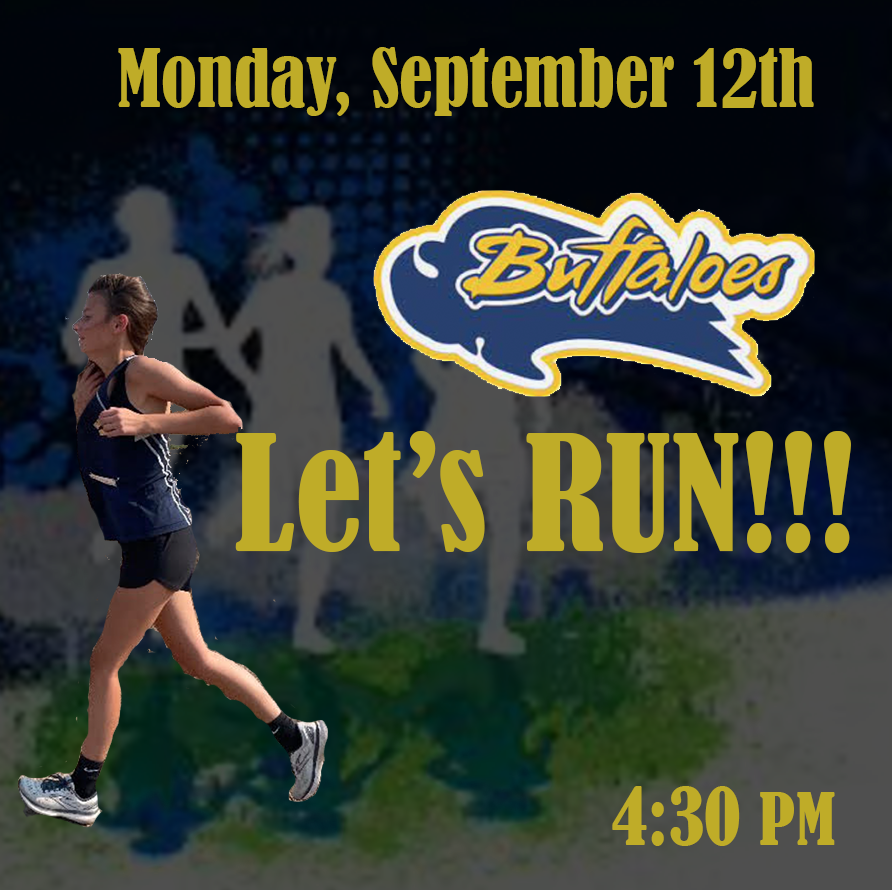 It's GAME DAY!!! The Buffs JH Football and Volleyball team hosts the Amherst Broncos at 4 PM today. Then at 6 PM Reserve Volleyball hosts the Amherst Broncos. Remember the JV football game vs Amherst has been cancelled. GO BUFFS!!!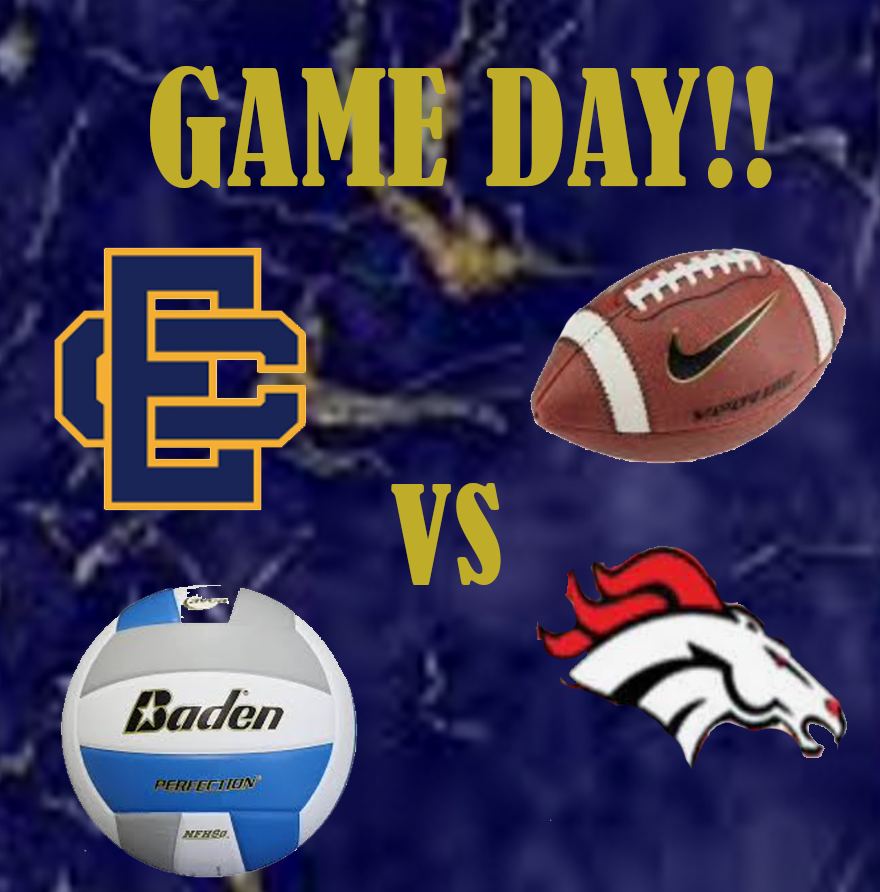 Lady Buffs fall in 3 to Sutherland in their second match of the day. The girls really fought and we are proud of them. Gotta keep at it. Go Buffs!!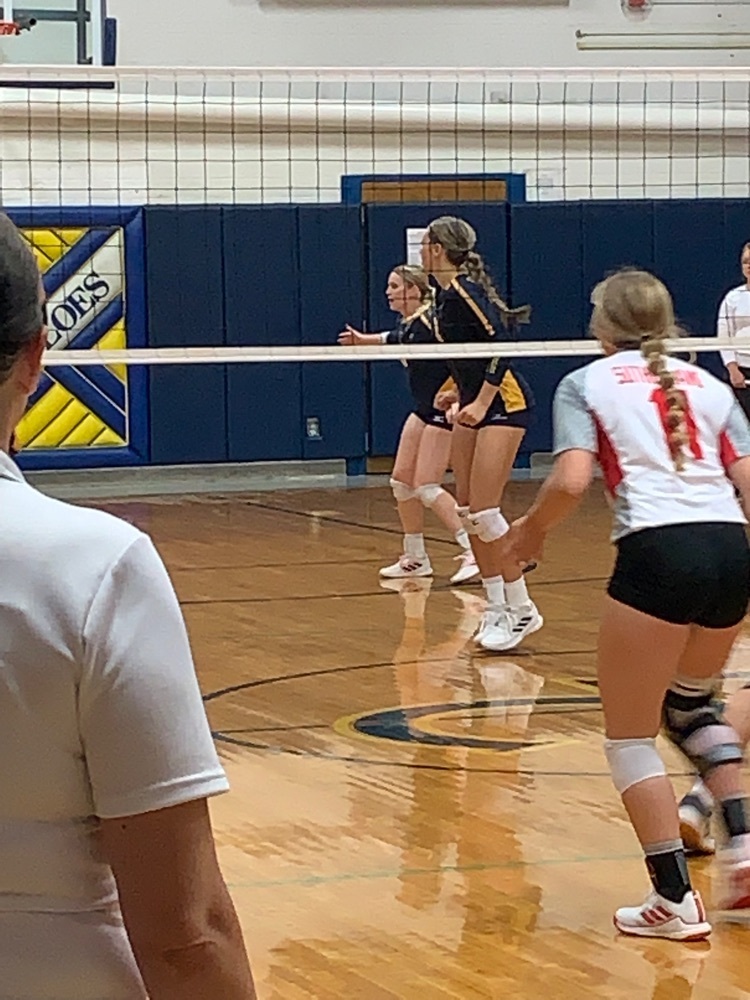 Lady Buffs fall in set two 25-17 and lose the match 2-0. We will play again in an hour

Lady Buffs fall to SEM 25-14 in game 1 of the Elm Creek Invite. We need this one. Go Buffs!!